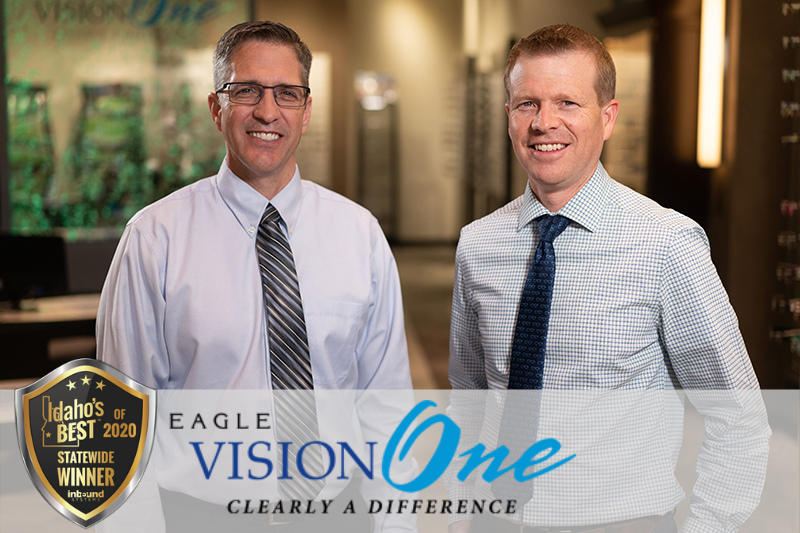 Eagle VISION One is here for you!
In compliance with state government orders and expert recommendations of the CDC, we will be following the latest safety guidelines, but we need your help to keep our community safe from COVID-19.
Preventive Measures
We will be implementing a few procedures to protect you and our staff:
Curbside service via text messaging is available for appointment check-in or dispensing glasses/contact lenses.
To maintain social distancing, some appointments in Eagle have been moved to our new Meridian location to create more space.
Waiting room seating will be limited and spread out.
We may request to check your temperature using touch-less technology.
What We Ask of You
Please come to your appointment wearing a face mask of your choosing. We can provide a mask if necessary.
Please stay home if you are feeling ill.
Please use the provided hand sanitizer upon arrival — disposable gloves can be provided upon request.
Eagle Vision One is committed to the safety of your family, our care providers, and our community. We appreciate your flexibility during this time.