Aaron J. Warner O.D.
Dr. Warner helped establish Eagle VISION One in 2001 and is a founding co-owner.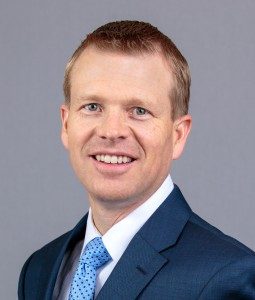 He received his undergraduate degree from Brigham Young University, followed by his Doctor of Optometry as a Summa Cum Laude graduate of the University of Houston, College of Optometry. He is a member of the Idaho Optometric Physicians and the American Optometric Association.
Dr. Warner specializes in Dry Eye Syndrome, rigid gas permeable and soft contact lenses, pre/postoperative LASIK and cataract care, Corneal Refractive Therapy (orthokeratology), ocular disease, and general optometry. He also enjoys providing general optometry services for small children and infants.
Dr. Warner currently serves on the State Board of Optometry in Idaho.  Dr. Warner actively participates in various community organizations in Eagle and Star and speaks Spanish.
He enjoys running and has finished several marathons, including the Boston Marathon in 2014.  He and his wife, Michelle, have five children, and they enjoy family activities and sports including camping, swimming, golf, basketball, skiing, hunting, and fishing.