Renee A. Rowley O.D.
Dr. Rowley is an Illinois native who recently moved to the Boise area.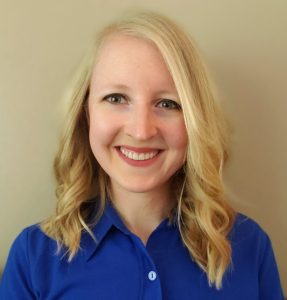 She attended Saint Ambrose University in Davenport, Iowa for a biology major with a chemistry minor, and was a member of Phi Sigma Eta and Beta Beta Beta honorary academic societies. After three years of undergraduate study, she was accepted into optometry school early and started optometry school at University of Missouri St. Louis in 2011. She was on the Dean's List for all four years of study.  She is a member of the Idaho Optometric Association and American Optometric Association.
Dr. Rowley has extensive training and experience in medical optometry.  She specializes in diagnosis and treatment of Dry Eye Syndrome, Ocular Disease, Pre/Postoperative Ocular Surgery, Glaucoma, Macular degeneration, and Cataracts.  She manages ocular complications for patients with Diabetes and Hypertension.  She also enjoys fitting Soft and Rigid Gas Permeable Contact Lenses, and general optometric services for all ages.
She likes to spend her time with her husband, who is a nurse, and two dogs. They love to lift weights, run Spartan races, hike, golf, paddleboard, kayak, and just spend time outdoors.